The PTSD/Disabled Friendly AR/VR App/Game

Sep 2016 – Giving our time voluntarily and with the help of our incredibly kind 'Phoenix Friends' we started building a miniature version of our PTSD/Disabled friendly House & Garden, to help us demonstrate, by design, how much more can be done for our kind, to be able to do much more for ourselves.
We'd never done anything like this before, however, once we got started, it was then quickly suggested that we turned the miniature model into a 360 AR/VR App/Game. We've never done anything like that before either, despite that, we agreed :0)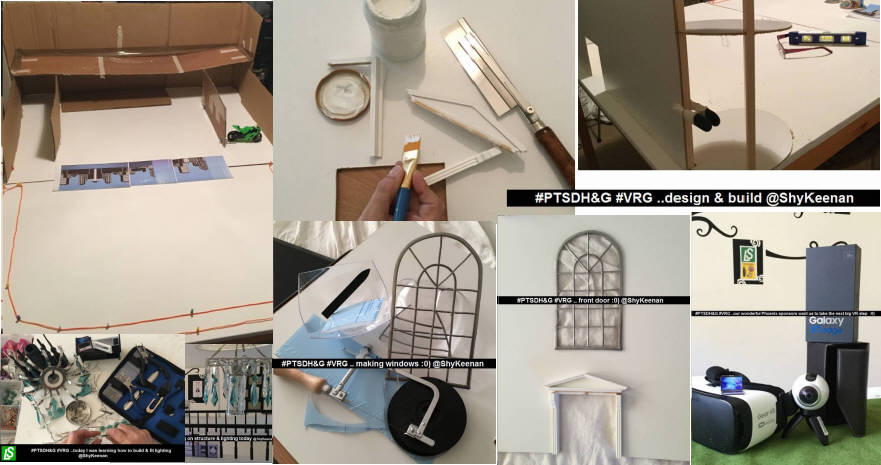 The PTSDH&G AR/VR App/Game is all about living life and looking after yourself, we are learning as we go and loving every bit of it ..watch this space for more ..