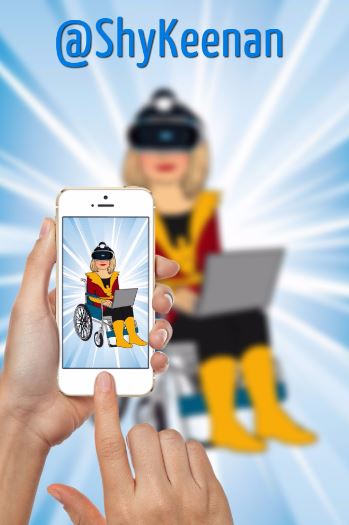 The PTSD House & Garden AR/VR App/Game is a drug-free management tool made for & by those who manage civilian PTSD
Sep 2016 – Giving our time voluntarily and with the help of our incredibly kind 'Phoenix Friends' I started building a miniature version of our PTSD/Disabled friendly House & Garden, to help us demonstrate, by design, how much more can be done for our kind, to be able to do much more for ourselves.
We'd never done anything like this before, however, once we got started, it was then quickly suggested that we turned the miniature model into a 360 AR/VR App/Game. We've never done anything like that before either, despite that, we agreed :0)
With help and support from the very best mentors, we are learning as we go and loving every bit of it. We are sticking  strictly to our 'Four P Plan'.

September 2017 ..we are now working on raising the funds needed to 'patent and develop' the PTSDH&G AR/VR App/Game, so that we can sell the it to game makers/distributors, we built the 'Phoenix Kitchen' to help us do that, we will update everyone as we go ..